The Methodist Church in Britain is the country's fourth largest Christian denomination with around 164,000 members and about 4,000 churches (2020 figures).
History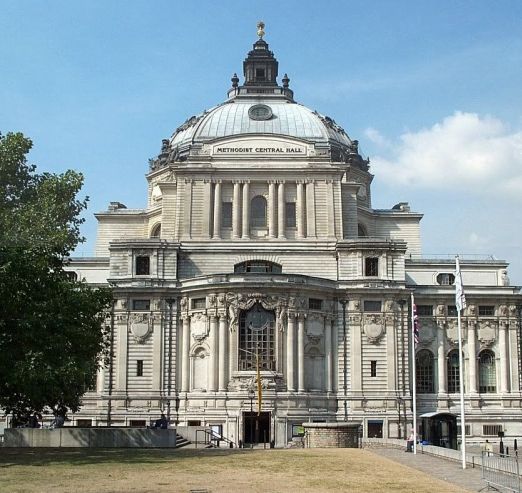 Methodism arose as a revival movement within the Church of England in the 18th century, and was organised by the Anglican clergyman, John Wesley.
As Wesley and his colleagues preached around the country they formed local societies that were given national organisation through Wesley's leadership and conferences of preachers. Although Wesley declared, "I live and die a member of the Church of England", the impact of the movement, especially after Wesley's clandestine ordinations in 1784, made separation from the Church of England virtually inevitable.
After Wesley's death in 1791 the Methodist movement suffered a series of divisions but the second half of the nineteenth century saw many of the smaller groupings reunited to become the United Methodist Free Churches. A further union in 1907 with the Methodist New Connexion and Bible Christian Church brought the United Methodist Church into being.
Finally in 1932 the three main Methodist groups in Britain, the Wesleyans, Primitive Methodists and United Methodists came together to form the present Methodist Church.
Organisation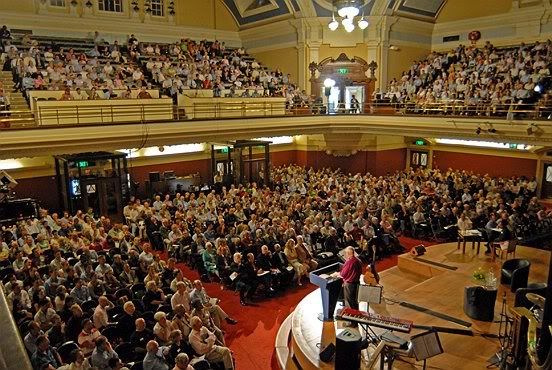 The British church does not have bishops, but it is characterised by a strong central organisation. The annual Methodist Conference is chaired by the President (a minister, elected by Conference for a year) and a Vice-President (a lay person or deacon).
Methodists belong to local churches or ecumenical partnerships, but also feel part of a larger connected community, known as the Connexion.
'Do not allow yourself one thought of separating from your brothers and sisters, whether their opinions agree with yours or not.' – John Wesley
The British Methodist Connexion is divided into 30 districts, each led by a district chair and supervised by a district synod.
Districts are divided into circuits – administrative units comprising several churches – each led by a superintendent minister. Methodist ministers are appointed to circuits rather than to individual churches. Most circuits have fewer ministers than churches, and many services are led by local (lay) preachers or supernumerary (retired) ministers.
The superintendent and other ministers are assisted in the leadership and administration of the circuit by lay circuit stewards, who with the ministers form the circuit leadership team.