Deacon Marie Poole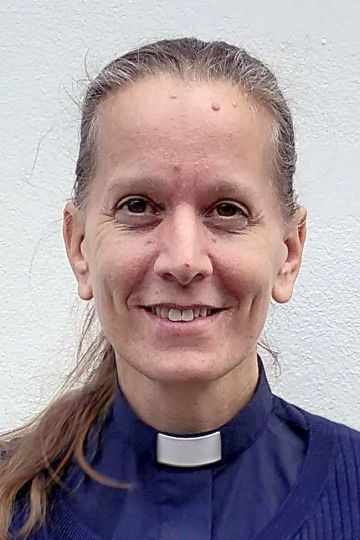 Deacon Marie moved to Carshalton from her home town of Plymouth in September 2022, and is currently a probationer minister with pastoral charge of both this church and Wallington Methodist Church.
Marie recently completed three years training at The Queen's Foundation (the ecumenical theological college in Birmingham) on the part-time pathway for pre-ordination training. Her training continues for the next three years while she works alongside the congregations and communities within the Sutton Circuit.
A lifelong Methodist, Marie's background is in health and education, having worked with children and families for over 30 years. For most of that time she worked with pre-school children with additional needs, and their families, both in a Child Development Centre, and as a Portage Home Visitor within a home teaching service.
Marie's interests include walking, and she is looking forward to exploring the beautiful parks and open spaces in and around the Sutton area.
As a Deacon, Marie is a member of the Methodist Diaconal Order, which is both an order of ministry and a religious order.
Marie can be contacted via the church office or by phoning (020) 8647 1550 or 07539 312569.