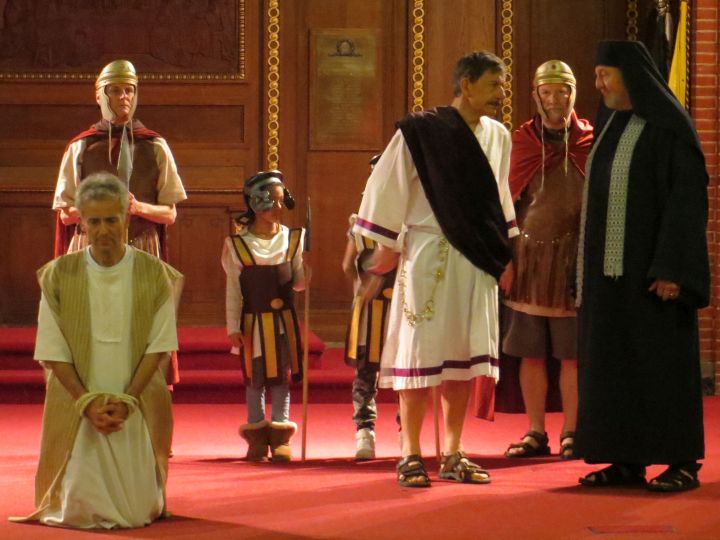 Easter Experience uses drama to tell the story of Holy Week to local junior school children. This is an inter-church project run by Sutton Schoolswork.
Each year there is a public preview performance prior to the week of schools performances.
Actors from a number of local churches take us back to Jerusalem in the last week of Jesus's life.
We wave palms to welcome Jesus into the city; see Jesus chase the money changers from the Temple; witness his capture and trial before Pontius Pilate, the Roman Governor; choose between Jesus and Barabbas; and finally experience his death on the cross, and the empty garden tomb.
Some of the visiting children and teachers became extras in these events, taking the part of Roman soldiers, or eating with Jesus at the Last Supper. It is a great learning opportunity for local school children as Easter approaches.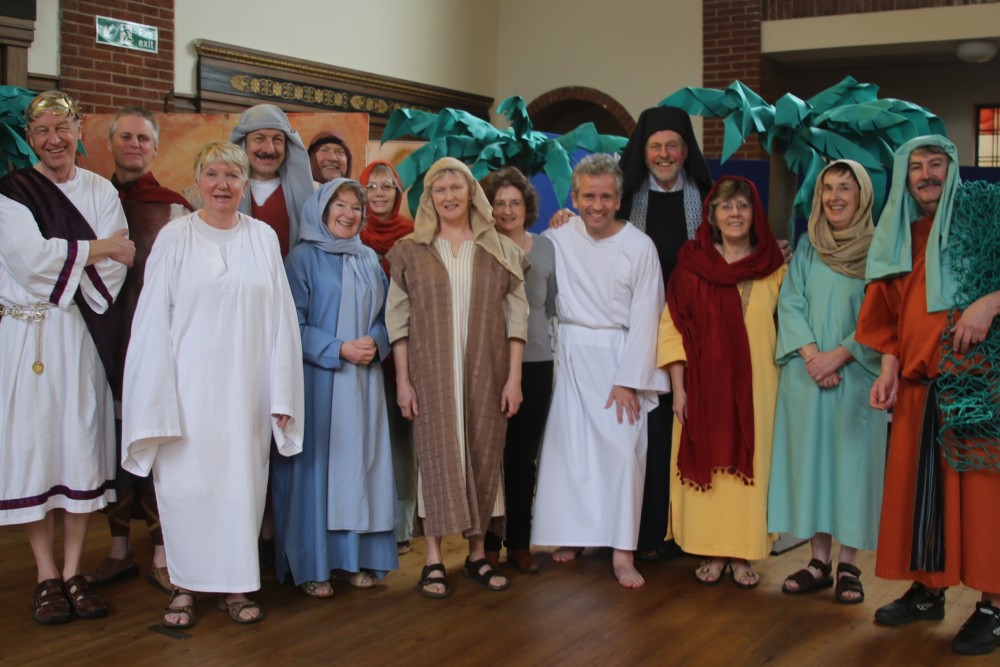 The cast of a previous year's Easter Experience
The photo gallery has pictures of Easter Experience 2016.