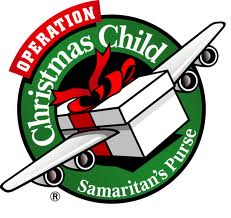 Our church supports Operation Christmas Child (OCC) – the world's largest children's Christmas project. We invite you to fill a shoebox and help bring hope and happiness to some of the world's most disadvantaged children this Christmas.
To prepare your shoebox follow the instructions on OCC's website, or pick up a leaflet from the church office. The instructions include suggestions for suitable gifts, along with details of items that are not permissible.
The shoebox and its lid should be wrapped separately and secured with a rubber band so that boxes can be checked for customs compliance. They are then sealed. Don't wrap individual items.
A suggested donation of £5.00 is required to cover project costs, including shipping. This is preferably paid online, or you can enclose it with the shoebox.
Shoebox packing party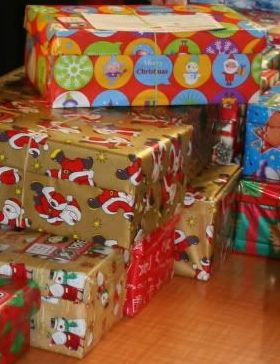 Join us on Saturday 14 October, 10.00 am until 12.00 noon in the church for a coffee morning with a difference. As well as the usual refreshments, there will be videos, gift ideas, and help available with covering your shoebox. There will also be ideas and patterns for knitting and stitching small items to go in the shoeboxes.
Shoebox celebration service
We invite you to bring your filled shoebox to our morning service on Sunday 5 November at 10.30 am, when we receive and dedicated the shoeboxes. Alternatively, you can bring your shoebox on any preceding Sunday morning, or drop it off at the church office between 9.00 am and 12.30 pm on any weekday until Friday 10 November 2023.
---
What happens to the shoeboxes?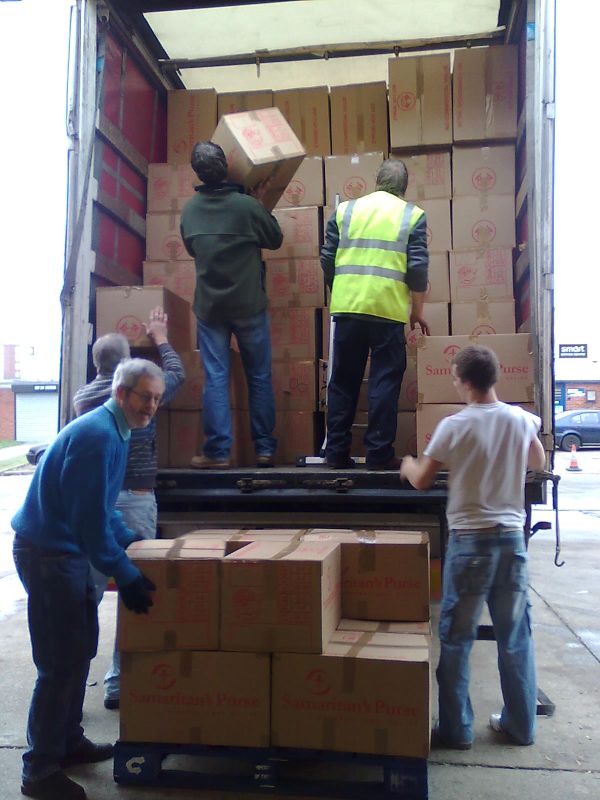 At the local depot volunteers pack shoeboxes from churches and schools into cartons, which are then loaded on to a large transporter lorry. Lorries leave depots all over Britain packed full of shoeboxes from churches such as ours.
In 2021 our shoeboxes were amongst 277,350 sent from the UK to Africa, Eastern Europe and Central Asia. We cannot be sure which countries our shoeboxes actually went to, but we can be sure that they touched the hearts of those who received them and brought our love and great joy to those children and their families.
OCC is an initiative of Samaritan's Purse, a relief and development organisation that works through local churches to demonstrate the love of God to families and children in need all across the world.